Being Protected With UPVC Patio Doors and Sliding Screen Doors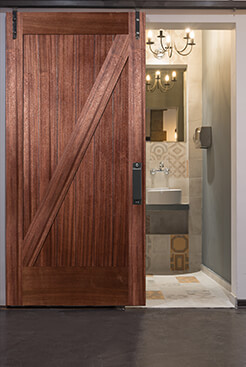 Most modern homes today contain some type of sliding door that gives access to the backyard. When you want to have a great view of your backyard, it would be better to have a glass door that enables you to see everything back there. Since wooden doors don't last as long as these type of glass doors, people are keeping this type of style. With the combination of both the sliding door and screen doors, it makes life a lot easier. The UPVC patio doors will add the protection to your home while the sliding screen doors will protect your home from insects coming in. No one wants infected insects in our home and contaminating our food.
Sliding screen doors are necessary when it comes to keeping insects outside from coming in. If you have problems with flies in your home while cooking in the kitchen than you know it's annoying. Since a lot of people like the cool breeze or heat coming into the home, they tend to leave their backdoor open. With a screening protection with high quality mesh, you don't have to worry about insects getting inside. You can still get fresh air going into your home even through the windows. Most sliding doors are equipped with these screen doors. The problem is that through time, these screen doors may get damaged. It could be your pet or children, so it might be replace ever so often. In case you do need a repair, there are ways to repair on your own. There are actually videos online that will show you step by step on how to fix a sliding screen door. It would be a lot cheaper to do it on your own than paying someone else to do it.
Having UPVC patio doors as the main exit to the backyard is more commonly seen. Since these doors are made of double glazing glass, it brings more natural light into your home. You can save money this way by having the right amount of heat going in without having to turn on your heater and wasting electricity. These doors also have a bolt lock on them. So you don't have to worry about burglars trying to break in. There only possible access would be through the glass. Through time you'll be saving a lot more money if you have these types of doors. Since these doors are quite convenient, it actually adds a little value to the home.