Which is Better – Attached Or Detached Garage?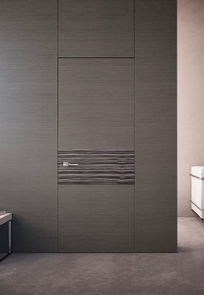 Some would say that an attached garage or a detached garage is a matter of personal preference but each has its advantages as well as disadvantages. Aside from aesthetic considerations, there are some very real issues with both styles.
Most houses built these days have attached garages, simply because it's much less expensive to share a wall with the home. A detached garage means a separate building that has to be independently wired and may take up space that could be used for a garden, pool or other function. However, since the attached garage does share a wall with the house and garages are rarely insulated, the heat of summer or cold of winter will affect the temperature inside the home. This can mean higher energy costs unless the shared wall is heavily insulated.
A distinct advantage to having an attached garage is convenience. Because there is a door inside the garage leading into the home, one isn't exposed to the elements as with a detached garage. It is also a distinct advantage for those with physical limitations for whom a walk from a detached garage to the home would be a hardship. An attached garage also means other conveniences such as offering an out of the way place for a washer and dryer or an extra freezer.
Security is another important consideration. Attached garages offer a secure place to get into and out of the car and directly into the house. However, a home invader could easily break into a garage unnoticed and unheard and gain access to the inside of the house. If you have an attached garage, be sure you have a sturdy deadbolt on the connecting door and keep it locked at all times.
An attached garage also lends more curb appeal to a property, making the house look larger than it actually is. Windows and the garage door can be an extension of the outside decor and be quite attractive.
Detached garages can save money on homeowners insurance by reducing the chances of a garage fire spreading to the home. In some areas, though, a detached garage is taxed as a separate dwelling, especially if you use it for storage or have livable space on the second floor. It also offers security features that attached garages don't. It's a completely separate building that doesn't offer access to the home. A garage of this type also protects the home's occupants from oil and gas fumes as well as carbon monoxide.
Detached garages also make great practice spaces and workshops, as the home's occupants won't hear music or power tools. The noisy opening and shutting of the garage door is also minimized.
Regardless of which type of garage you have or choose to have, always make sure the door is closed before you exit your vehicle. When entering your vehicle, engage the door locks before you allow the garage door to open. This way you will stay safe whichever kind of garage you park in.