Extra Security and Storage All In One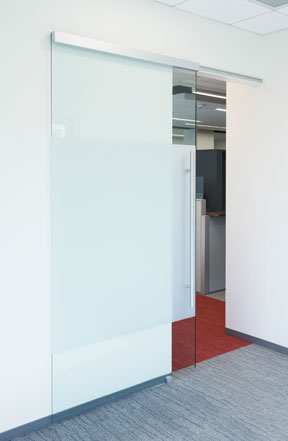 Most of us struggle with finding enough space to properly store our belongings. Life is like that, we acquire and acquire, families grow and we inevitably face storage issues. Companies have evolved simply to address this need and people are making careers out of helping others organize their lives. In this age of consumerism and an economy dependent on the purchasing of goods, we all must face our stuff.
The hidden door bookcase serves many purposes. Yes, it invokes a bit of nostalgia for old horror movies, but they can be a particularly practical investment. When wall space is limited, but you need to add a bookshelf, the bookcase door is a great option. This door emits an air of custom woodwork, without the price tag. Consider the kitchen. Older homes often have several doors in the kitchen and this is a room that requires the most storage of any room in your house. Everyone needs this and make the most of the space you have. The basement or back staircase often lead to the kitchen, both could be happily concealed.
Now, let's look at the benefits to a secret room. Most of us would like added security for specific belongings and having a secret closet, not only provides extra space, but enhances the security of your most prized possessions. In this day and age we can never have enough security. If for some reason you are only worried about clutter, this provides a room your guests will never see. Just go ahead and cram things in so that the rest of your house sparkles. How about a hidden dressing room? This keeps your jewelry safe and creates a space where you can keep your necessities to yourself. Imagine a whole room that is not only all yours, but remains unseen.
A hidden door can be hinged on either side and can swing in or swing out. The shelving configurations can be changed and installing cabinet doors is another great option. Production made doors often come unstained so that the door can be stained or painted to match your style. With so many options and uses this seems like a good idea for just about anyone. Imagine having to much room, use this door to conceal all that empty space.
Certainly a hidden door bookcase can be custom crafted, but today there are several production quality doors. This provides an affordable option for your home while enhancing function and security. When looking to make improvements remember that ideas abound. It's excellent to be able to tap into the energy of so many ideas when taking on a project.