Garage Doors – 6 Tips For Garage Door Repair Installation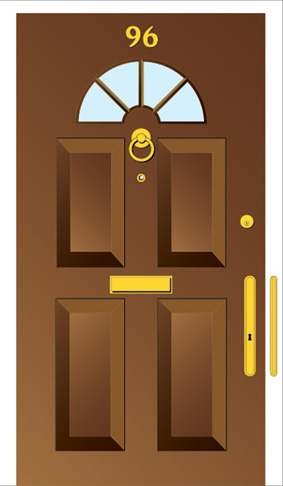 A garage door should be properly installed in order for it to function properly. If it is improperly installed, it will be a constant source of trouble. Once it is up and running, it also requires an annual regime of maintenance. Without maintenance, the entrance will wear out sooner than it should.
Its mechanism is not as simple as it looks. In fact, it is more complex than many people understand. It is the largest mechanical device in a typical household and one that is used each and every day. The ongoing motion can cause problems if there is any misalignment.
If you're mechanically savvy and experienced with power tools, you may be able to do the installation by yourself. But if you're more of a klutz in the handyman department, you'll probably want to hire a professional. How a garage door is originally installed will predict its future reliability. If you feel competent enough to carry out the installation yourself, here are 6 tips:
1) Be sure to take apart and remove the old one with care. It is helpful to note how the parts work together so that you can duplicate its functionality with the newly installed one.
2) In order to function properly, every part must be accurately leveled, including the floor. If the floor isn't level, you may have to use shims to have the entrance and floor meet evenly.
3) Make sure that the framing around the garage door is in good shape. If not, replace the rotten and warped spots with fresh wood.
4) Read the manufacturer's instruction booklet and use only approved parts and hardware for your particular entrance. Screws should be used rather than nails in order to have the capability to stand up to the ongoing movement that is inherent in a functioning garage door. Nails have the tendency to work their way out with excessive movement of the surrounding surfaces.
5) Not only should you read the directions before beginning, but keep it with you during the installation. Mark the pages as you proceed and have them handy to refer to during the whole project.
6) One of the most difficult portions of this task is to properly adjust the springs. Some do-it-yourselfers choose to do the bulk of the project themselves, but leave this challenging portion to the pros.
Congratulations, you've now installed your new garage door. Now that it is successfully done, be sure to inspect it annually, especially the moving parts. Rollers, hinges, springs and all hardware should be lubricated with a regular household lubricating product. Tighten loose screws, nuts, and bolts. Proper installation along with preventative maintenance will keep your garage door working seamlessly for years.