Patio Pet Doors – Every Pet Homeowners Favorite Purchase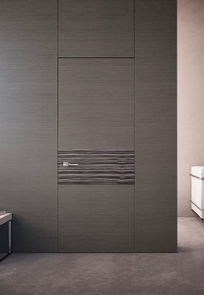 Dogs love to go outside almost as much as they enjoy their doggie treats. For a pet owner who has a fenced in yard and room for their dog to run, installing a pet door can provide freedom for both the pet and the owner. The dog can come and go as he pleases and the owner doesn't have to stop what he is doing to let the dog out. Many homes have sliding glass ones that are the only access points to the backyard, prompting a lot of pet owners to believe that installing a petdoor is impossible. Fortunately, patio pet doors are now available that allow people to add one very easily to their existing patio doors.
Patio pet doors allow homeowners to install an opening for their dog into an existing, sliding glass exit without having to modify the current frame or uninstall the existing apparatus. An automatic doggie door typically replaces the sliding glass pane of a sliding system and comes in vinyl or metal. These pet doors can be temporary, for easy removal, or permanent, and vary greatly in terms of quality and construction. More expensive models have double paned glass and offer superior insulation over single paned systems. These are better suited for homes in climates that have extreme ranges of temperature during the year. Also, pet owners can choose between flap entrances, electronically or magnetically sealed openings.
Before installing one of these great inventions, it's necessary to take a few measurements. Pet doors come in many sizes to fit most standard sliding frames with openings of various sizes to accommodate different sized dog breeds. The first measurement that needs to be taken is the width of the entire door frame, which is important because it allows the installer to know how much space will be left for the panel to open once the patio pet door has been installed. Next, the track height and width must be measured. Different styles come in different track heights and widths to accommodate most standard patio doors. Finally, the rise should be measured. The rise is the height from the floor to the bottom of the door opening.
After these measurements have been taken, a pet owner should measure the height and width of the dog to pick the correct size. It should be large enough to let the dog pass through, making sure to account for a dog's growth, but should be small enough to minimize drafts and air leakage.
Installing these units is a relatively easy process. Most of the brands available are sold as kits and require only basic tools and skill to put in place. With a little effort, most homeowners can install a patio pet door themselves, but contractors can always be hired for those who are uncomfortable with installation.
Patio pet doors are a great option for pet owners who would like to let their dogs roam freely between inside and outside, but don't want to deal with the hassle of having to let the dog out every few minutes. They are easy to install and relatively inexpensive, making them practical for everyday use.