Economic Garage Door Repairs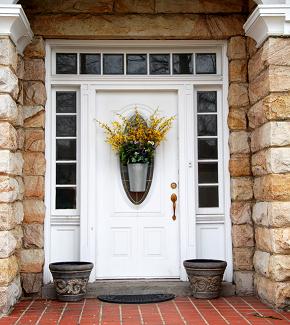 When you go into house refurbishment, you will almost certainly spend more than you intended to and will go over budget. One way to keep down repair costs is of course by doing the repair work yourself and if you are good at DIY projects this really is your answer. Your garage door is probably a part of the home that you take no notice of until the day it won't open, and this is where your nightmare begins.
However, it really is recommended to keep your garage door in a good state as an old or tired door, with peeling paint will only reduce the curb appeal as well as the value of your property. Having a garage really is a selling point for any property these days and having a great looking door only helps you even more.
Over time however, the working parts of the garage door will wear out, and your door will cease to work, one of the parts that may fail being the cables. The cables can be easily replaced and can be purchased form any good door stockist. When you wish to change the cables yourself, read carefully any instructions that come with the cables and make sure that you always replace the cables in pairs. You will need some tools to complete the job properly and these also should be with the instructions.
You also need to make sure that you always lubricate all the moving parts of your garage door. When you are checking the parts of your door, you will need to know what make your door is as well as the model number. The door handle to your door will always be embossed with the name of the company, and form here you will therefore be able to order the correct parts. If you cannot find the name on the door handle, then try looking at the lock; this is another common place to find the model number of the door.
When you decide to carry out your own maintenance work on your door, then you always need to put safety first. Garage doors are heavy and have parts that are dangerous to work with such as torsion springs. Always make sure you work alongside someone and that you have all the necessary tools laid out in front of you before you start so that you are totally prepared.